News
June 2023 year
Chairman of the Management Committee — General Director of CJSC Gazprom Armenia Ashot Hakobyan visited the Educational-Sport Complex and held a working meeting with the management and teaching staff of ESC.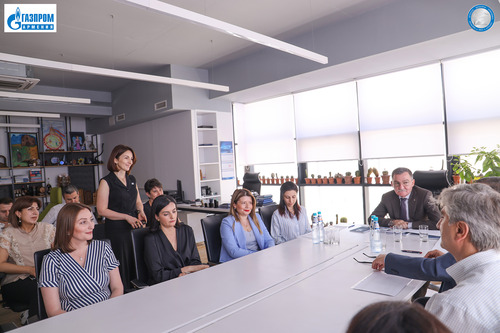 Comprehensive works and activities are being carried out at gas transmission system and gas distribution network facilities throughout the whole territory of Armenia, within the framework of the General Gasification and Gas Supply Scheme of the Republic of Armenia, which are planned by the investment program and Major Repair Plan of Gazprom Armenia.
A traditional festive event was held in the administrative territory of Gazprom Armenia on 1 June on the International Children's Day, in which children of the Company's employees aged 3 to 11 took part.