Congratulatory message of the Chairman of the Management Committee — General Director of CJSC Gazprom Armenia H. Tadevosyan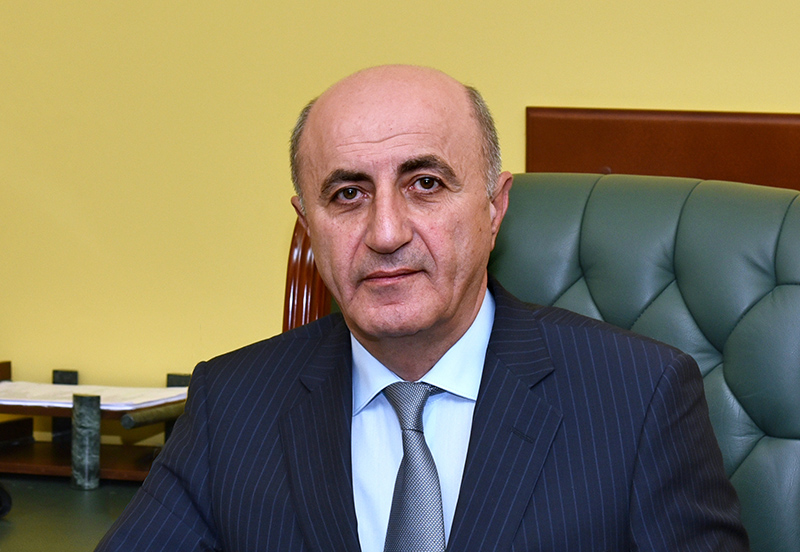 Dear colleagues!
On behalf of the Management Committee of CJSC Gazprom Armenia and on my own behalf I would like to congratulate you on the upcoming New Year and Christmas holidays!
We meet the New Year with optimism, new expectations and faith that it will be better and will become the period for the fulfillment of our desires and goals. Optimism for the future is important, but it is equally important to sum up and fully evaluate the results of the outgoing year.
2022 was a jubilee year for Gazprom Armenia, and today we are turning the page of the 25-year history of our activity. The worked path was not easy one and it was accompanied by numerous difficulties, which we overcame with joint efforts and honor, implementing gas energy projects that were unprecedented in their scope and significance in Armenia. As a result of our daily work for more than two decades, we have created a system that not only plays a key role in the energy sector of the country, but also contributes to the development of individual infrastructures with its potential.
In this context, it is necessary to emphasize the constructive approach of our sole shareholder — Gazprom PJSC in the implementation of all our projects.
Today we confidently stand in leading positions as one of the most important participants in the economic life of the country, a major taxpayer and a backbone company. Our main task is to ensure stable operation, the most important result of which has been and remains the reliable and uninterrupted gas supply to consumers of the country, even in force majeure situations.
In the coming years, we will have a lot of work to do on the General Scheme of gas supply and gasification of the Republic of Armenia, within the framework of which major repair, modernization and reconstruction works and comprehensive actions for facilities of gas transmission and gas distribution systems are being carried out throughout the territory of the country. The volume of work and ongoing capital investments significantly exceed those of previous years, and I am confident that all our production programs will be implemented in full, with high efficiency and in accordance with the planned schedule.
I am convinced that thanks to teamwork and professionalism, each of us in his place will do his best within the framework of his work duties to continue the development of Gazprom Armenia. Let the coming year 2023 be a start of work with new strength and energy for new achievements and success.
Dear colleagues!
I would like to congratulate you once again and wish you a Happy New Year and Merry Christmas! I wish you and your relatives good health, prosperity, fulfillment of all cherished desires and goals. Love and happiness to your families, peace to our country!
PR and Media Relations Service 

 +374 10 29-47-60