Congratulation message of the Chairman of the Management Committee-General Director of CJSC Gazprom Armenia H. Tadevosyan on the occasion of the professional holiday
September 3, 2021 16:22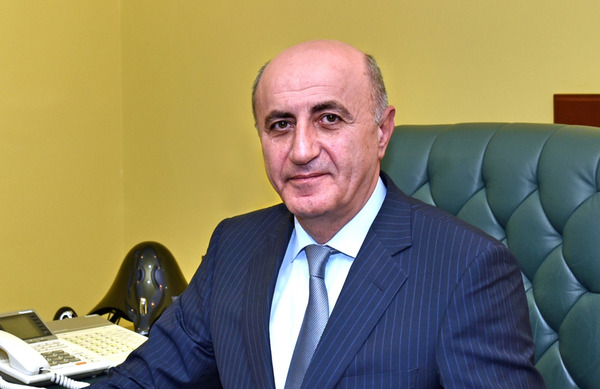 Hrant Tadevosyan, Chairman of the Management Committee —General Director of CJSC Gazprom Armenia
Dear Colleagues,

I would like to congratulate you warmly on your professional holiday — the day of Gas System Workers.
The chronicle of our Company over the decades has been created and become complete by several generations of gas industry workers — with the joint efforts of veterans and young professionals. Our team has accumulated rich professional experience, introduced effective teamwork and management tools, established strong labor relationship and at the same time developed nice traditions, which, as expected, have had a positive impact on increasing the efficiency of our activities.
Over the past years, CJSC Gazprom Armenia has achieved significant results during its activity and at present continues to occupy a leading position not only in the gas and energy sector of Armenia, but also in the country's economy in general. Due to the investment programs and large-scale projects implemented by the Company, today the country is provided with an uninterrupted and reliable gas supply to consumers, which is the result of daily, round-the-clock hard work.
It should be noted that the production success has been achieved not only by systematic work but also by the ability of overcoming the difficulties and challenges we face, assessing the capabilities and potential realistically. I am convinced that the high professionalism and responsibility of our employees are a serious guarantee for the implementation of new and larger projects in the future.
Dear Colleagues,
Thank you for your daily coordinated and efficient work. I am confident that you will continue to invest your experience, knowledge, professional skills, as well as energy in the stable and dynamic development of the system.
Once again, I would like to congratulate all the workers and labor veterans of the system on their professional holiday and wish everybody new professional and personal success!
PR and Media Relations Service 

 +374 10 29-47-60