352 specialists of Gazprom Armenia completed training at the Training and Technical Center in 2019
In 2019, 352 specialists (270 from branches and 51 from subsidiaries) completed training at the Training and Technical Center (TTC) of the Engineering Center branch of CJSC Gazprom Armenia. 25 representatives of other organizations were trained as well, 6 people — by individual programs. In addition, 39 employees of the Engineering Center branch and 4 drivers operating gas-cylinder cars, as well as 6 operator-welders of polyethylene pipes from other branches, passed the regular test of knowledge.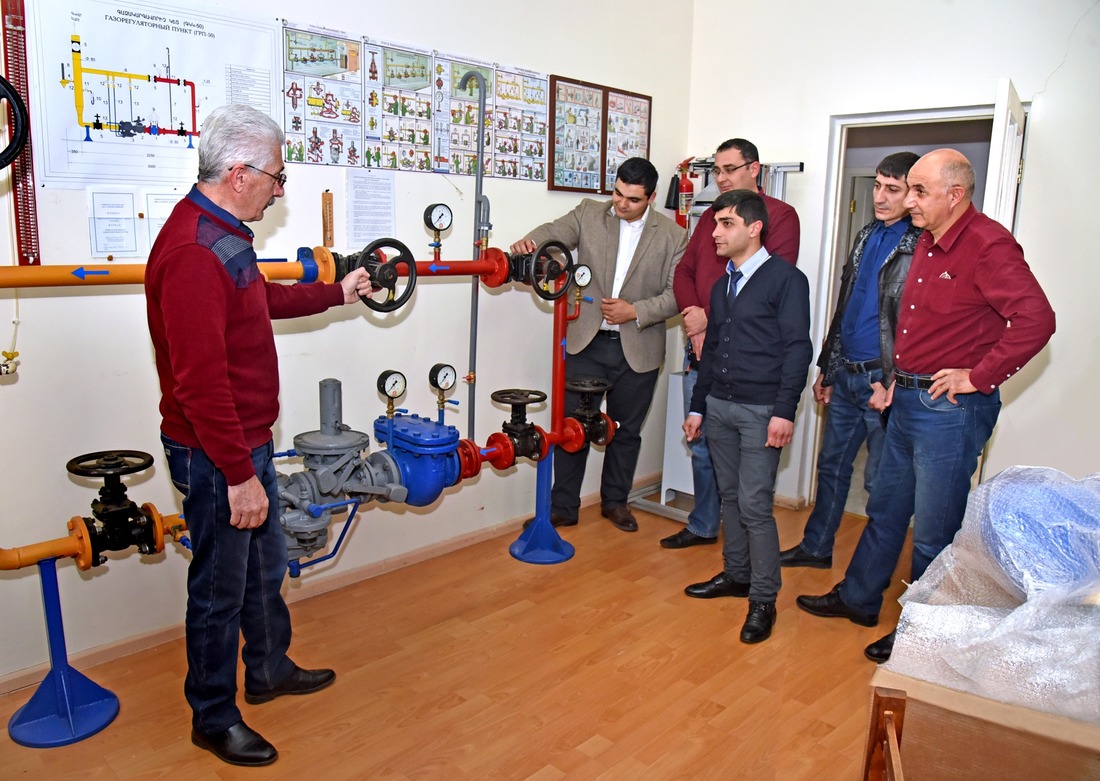 In the process of training special attention was paid to the rules of safe operation of gas facilities, labor protection, industrial and fire safety requirements and environmental protection.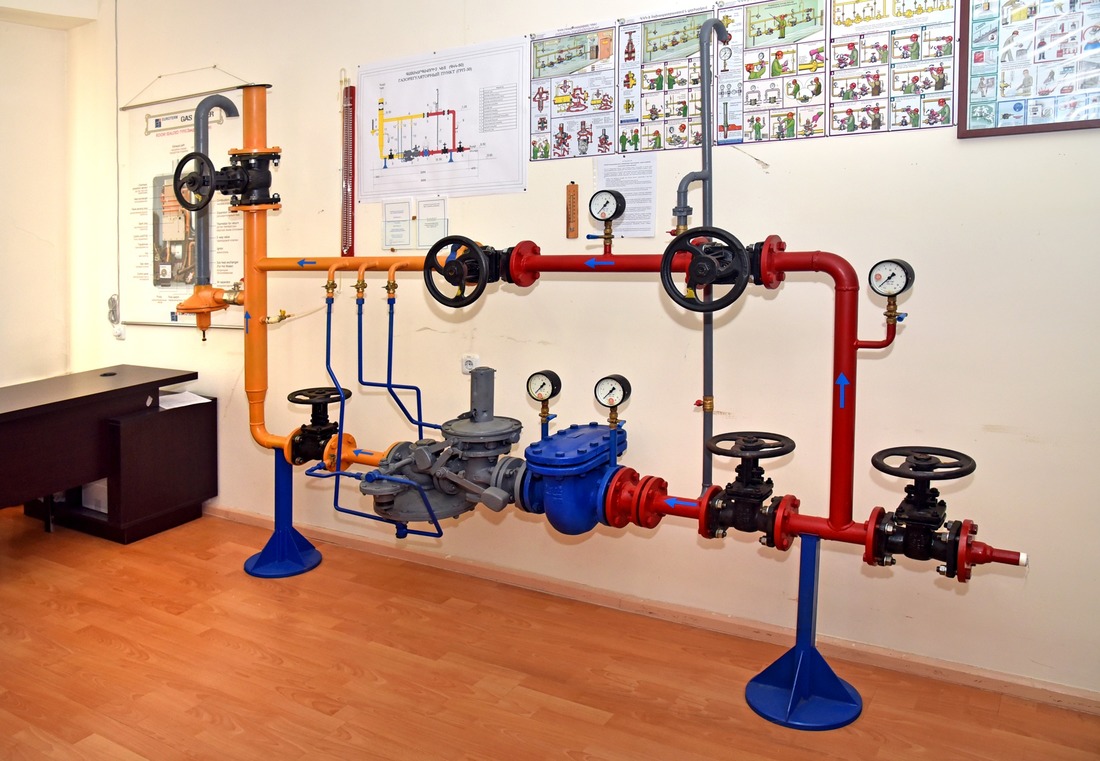 After completion of the courses, knowledge testing examinations were organized. Employees, not having sufficient knowledge, were given an opportunity to retake examinations within a month.
Internships took place at Companies' facilities that are subordinate to TTC and CJSC Gazprom Armenia.
Several trainings were held for the following specialists: line engineers and technicians for the maintenance of gas distribution and gas transmission systems, for the maintenance and operation of underground gas storage facilities (UGSF), gas system controllers, carrying out gas consumption account, persons responsible for the gas systems of institutions, boiler and other organizations, operator — welders of polyethylene pipes, gas-fired water-heating boiler service staff with water temperature at most 115°C (fireman-operator), designing and accounting staff of gas supply systems, installations servicing staff for electrochemical protection of pipelines, emergency dispatch center service staff.
A meeting was held in 2019 with the specialists of the company Energomer from the city of Stavropol, during which devices produced by the company were presented, related to the electrochemical protection (ECP) operation.
In 2019, a gas control unit was installed in the technical office of the training center, which will help the attendees to consolidate the theoretical knowledge gained during training sessions, to study in detail the device and its operation, to get acquainted with potential malfunctions in equipment operation process, their elimination procedure and adjustment work.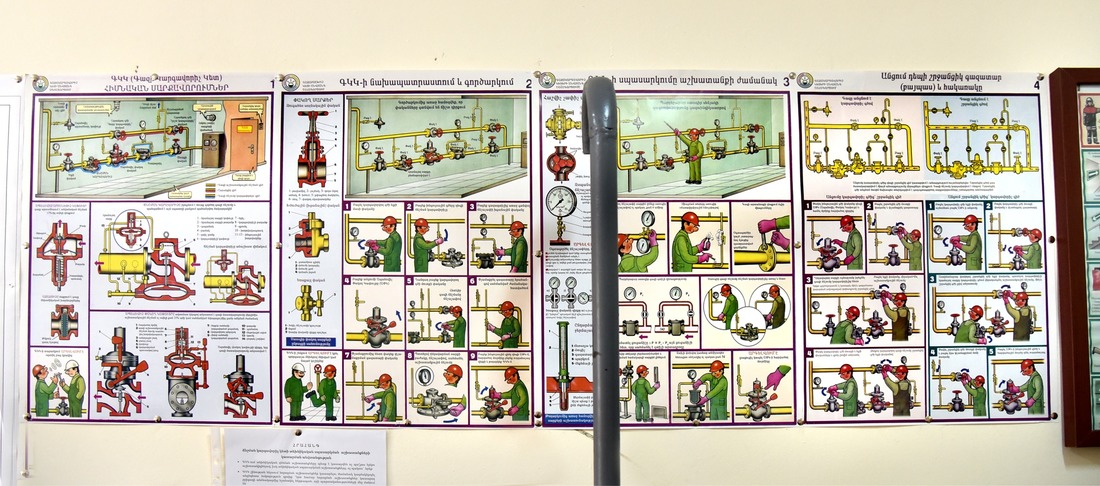 The TTC study room is equipped with computers, devices for displaying gas supply system individual elements, materials (posters) related to safety engineering, a device for demonstrating films; normative and technical literature, as well as other equipment and demonstration materials are available.
In 2019 CJSC Gazprom Armenia developed and approved the educational plan and program "Maintenance and operation of pipeline valves and fittings" The draft of "Organization and implementation of underground pipeline insulation and reinsulation" is at its final stage.